Art, music, fashion, collectibles, sports, gaming, licenses – use cases for NFTs are many and their exploration is still in its infancy. The Tokenization & NFT Working Group of the European Blockchain Association wants to support the adoption of NFT by creating an interdisciplinary forum that brings together the leading experts from entities, agencies, universities, and organizations. "We are pleased with the great response the group has received in our open forums on LinkedIn, Discord or connect.club, and I am especially happy that it attracts experts from diverse backgrounds who are joining us as active members to bring our interdisciplinary approach to life", says Michael Gebert, Chairman of the European Blockchain Association.
Please meet our new members and shapers of the NFT ecoverse: Dr Foteini Valeonti, Dr Nike Schmidt, Jana-Verena Gerhart, Tanja Aschenbeck, and Erwin Voloder. We are proud and excited to have you onboard!
Dr Foteini Valeonti is an AHRC Innovation Fellow at UCL and the Founder of UCL-spin out company USEUM Collectibles, specialising on the overlap of NFTs and the cultural sector. Dr Valeonti is the lead researcher and author of the journal article Crypto Collectibles, Museum Funding and OpenGLAM: Challenges, Opportunities and the Potential of Non-Fungible Tokens (NFTs) which is considered the seminal paper on NFTs and museums. Regularly invited to present her research and work at national and international conferences, Dr Valeonti is currently consulting major museums, private firms, as well as policy makers on the intersection of NFTs and culture.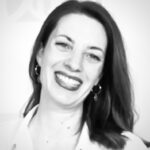 Dr Nike Schmidt is an IP lawyer and copyright expert. She specializes in music licensing, collective rights management and has 10+ years experience in the music industry working for the German CMO GEMA. She is also the founder of web3andlaw where she advises on legal matters at the intersection of law, blockchain and copyright. She loves all things crypto and values the different perspectives and insights she can gather as a member of the European Blockchain Association and its Tokenization and NFT Working Group.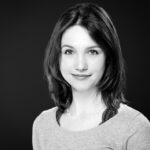 Jana-Verena Gerhart is a research assistant and doctoral candidate in marketing/social media at the Johannes Gutenberg-University Mainz as well as an accomplished cellist. Combining backgrounds in classical music and social science, she strives to investigate the potential of NFTs to create value for artists and their audiences and – in association – analyze the interplay of technology, market actors and dynamics, as well as legal, cultural, and psychological aspects in NFT markets. With co-author Aysu Senyuz (Assistant Professor of Marketing at CEU Vienna) she investigates the role of edition sizes of digital artwork tokens on the perception of value and authenticity. Currently she is working on a project which centres on developing a framework representing the systemic structures of (art-related) NFT markets.
Tanja Aschenbeck LL.M. (San Francisco) is Head of Financial Services at Osborne Clarke Germany. She advises national and international companies, banks and start-ups on capital market and financial regulatory law. Tanja's advice focusses on the structuring of capital investments and alternative investments, in particular (closed-ended) investment funds, crowdfunding, ICOs/STOs/NFTs/DeFi and profit participation rights. She advises numerous FinTechs on regulatory issues and specialises in particular in licensing procedures under the WpIG, KWG and ZAG.
Erwin Voloder, MES has been actively engaged in the blockchain sector since 2017 first as a start-up founder in Canada and later as a researcher in Europe. He is a former Economist with the European Commission and currently a Research Fellow of the Digital Euro Association. His expertise includes central bank digital currencies, being actively engaged in the retail/wholesale applications of CBDC issuance. His other areas of expertise include monetary policy, market infrastructure and payments alongside tokenization and the NFT ecosystem. Currently, Erwin is exploring how NFTs will shape the ontology and fungibility of value when paired with in-world Metaverse use-cases as they continue to develop.